Harlan City Government
Harlan City Government
The City of Harlan government consists of a Mayor and City Council. Positions are elected by the citizens of Harlan every four years.
There is one representative from each of four wards the City is divided into, as well as two at large council seats.
The City Council meets twice a month on a regular basis, with special meetings scheduled as needed,
in the Council Chambers at 711 Durant Street, Harlan IA 51537.
Mayor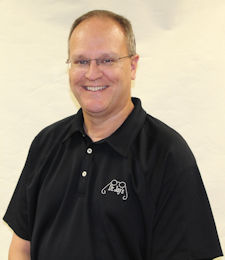 Dr. Jay Christensen
Term Expires: 12/31/2023
info@cityofharlan.com
Telephone: (712) 755-5137
Direct Line: (712) 579-2420
City Council
WARD 1

Kyle Lindberg
Term Expires: 12/31/2023
lindbergward1@gmail.com
Telephone: (712)755-5137
Direct: (712)249-4932

WARD 2

Richard Petersen
Term Expires: 12/31/2023
rpetersen346@gmail.com
Telephone: (712)755-5137
Direct Line (712)579-0951

WARD 3

Jeanna Rudolph
Term Expires: 12/31/2025
rudolphjeanna@gmail.com
Telephone: (712)755-5137
Direct Line: (712)249-6721

WARD 4

RJ Bielenberg

Term Expires: 12/31/2023
rbielenberg.ward4@gmail.com
Telephone: (712)755-5137
Direct Line: (712)579-4796

AT LARGE, CENTER TOWNSHIP

Sharon Kroger
Term Expires: 12/31/2025
rskroger@harlannet.com
Telephone: (712)755-5137
Direct Line: (712)755-7256

AT LARGE, LINCOLN TOWNSHIP

Troy Schaben
Term Expires: 12/31/2023
Troy.Schaben@gmail.com
Telephone: (712)755-5137
Direct Line: (712)249-1712
Council Committees - 2023
INSURANCE

Sharon Kroger, Chair
Richard Petersen
Kyle Lindberg

ORDINANCE

Jeanna Rudolph, Chair
Richard Petersen
Troy Schaben

PERSONNEL AND FINANCE

Troy Schaben, Chair
RJ Bielenberg
Sharon Kroger

PUBLIC HEALTH & SANITATION

Richard Petersen, Chair
Sharon Kroger
RJ Bielenberg

PUBLIC PROPERTY

RJ Bielenberg, Chair
Sharon Kroger
Jeanna Rudolph

PUBLIC SAFETY

Kyle Lindberg, Chair
Jeanna Rudolph
Troy Schaben

STREETS, ALLEYS & SIDEWALKS

Richard Petersen, Chair
Kyle Lindberg
Jeanna Rudolph
Council Committee Liaisons - 2023
Mayor Pro Tem - Sharon Kroger

Airport Commission - Sharon Kroger

Ambulance Commission - Jay Christensen

Harlan Historical Preservation Committee (formerly Downtown Upper Story/Facade Grant) - Kyle Lindberg

Fire Department - Jeanna Rudolph

Hotel/Motel Tax Committee - Sharon Kroger

HMU Board of Trustees - Kyle Lindberg

Library Board - RJ Bielenberg

Parks and Recreation Board - Richard Petersen

Planning & Zoning Commission - Jeanna Rudolph

Shelby County Chamber - City Administrator, Gene Gettys Jr.

Shelby County Emergency Management - Mayor Jay Christensen

Shelby County E911 Board - Gene Gettys Jr

Tree Advisory/Environmental Commission - RJ Bielenberg

Veteran's Memorial Auditorium - Troy Schaben